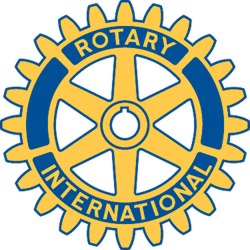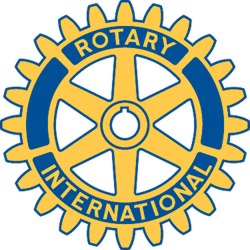 Rotary Club of New Bedford, MA - Weekly GAM
GAM...A nautical term describing the exchange of news between vessels departing from and returning to their ports...
2010
This Week
Our program this week was anotherenlightening look at the educational opportunities offered to students in New Bedford. While the public schools seem to flounder, the so-called private schools flourish!
Our speakers were Nativity Preparatory School Director of Development, Claire Carvalho, and Jim Dildine, representing that school's mentoring program. Nativity Pres is a school for children from low income and single parent homes, now in its tenth year in N.B. It offers a demanding educational experience for up to 60 boys who are dedicated to learning, and committed to the long (day and evening) class schedule. Some excellent examples of the student's work were presented in a very delightful "The Binnacle Lamp" booklet that was included in their message.
The mentoring program, outlined by Jim, is in its first year and has proven very successful. Additional male (only) mentor volunteers are needed. Rotarians are encouraged to visit the school to learn more about it, and consider volunteering one hour per week for the mentor program. A call to Ms. Carvalho at 508-994-3800 will get you an appointment, or learn more at www.nativitynb.org
Prior to their presentation, Pres. Bob handed our guests a check in the amount of $500.00m greatly and graciously accepted by Ms. Carvalho.
VISITORS AND GUESTS - Part of this week's program was a visit by three UMass Rotaract members - Shawna Denn, Ashlee Mastrangelo, and Daniel Figueira, guests of our Club's Rotaract representative, Paula Borges. Incoming Rotaract president Daniel, gave a brief report of their activities and thanked us for our support. They are very interested in a closer relationship with our Club, and look forward to some joing events in the future.
Coming Attractions
Still time to join Pres. Bob and others at the District 7950 Conference in Hyannis this weekend. Just a phone call to Bob or Ron is all you'll need to get on the list for an enlightening Rotary experience.
.... and don"t forget - June 2nd meeting will be a memorable event - the Carole Johnson Roast!
Next Week
May 19th we'll be entertained (?) by Alan Freitas giving his classification talk.
..... and, the week after, May 26th, is a very unusual event as we will be joined by thirteen Rotarians, members of an all-women Mexican Rotary Club. Pres. Bob will not be with usm but his wife Carolyn will be escorting the Mexican visitors. Should be most interesting!
Odds & Ends
Congratulations to Peter Ashworth who has accepted the office of Vice-President and will be in line for the Club Presidency in Rotary year 2012-2013.
Congrats too, to winners of the United Way Clam Bake tickets. Lucky recipients were: Tara Pacheco, Pam Maloney, Warren Gibbons and Dan Berry.
HAPPY BIRTHDAY to lucky Tara, who was born on May 6th (some years ago). The singing was excellent.
Our Rotaract visitors announced that they are looking for "internship" opportunities this coming summer. If you know of anyone (including yourself) who would like to interview one of the young women for a possible spot, let Paula know - she'll arrange a meeting.
The District Governors May newsletter is on the web. One of the items included is an annoucement that the District is attempting to get a Massachusetts Rotary License Plate program going. Very attractive - Rotary emblem, RI initials and Service Above Self slogan included. A minimum of 1,500 commitments to purchase these plates is needed to get the program approved by the RMV.
According to the DG Newsletter, New Bedford April attendance was second best in the Dist at 94.1%, beaten only by Foxboro who logged in at a remarkable 96.1% rate
And Finally
Did you hear the one about the Scot's wife whose doctor told her she needed some salt air? She woke up the next morning, and her husband was fanning her with a herring.
Orren Robbins
GAM Editor