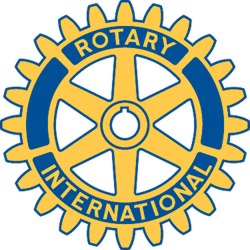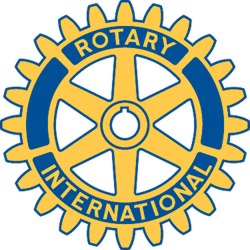 Rotary Club of New Bedford, MA - Weekly GAM
GAM...A nautical term describing the exchange of news between vessels departing from and returning to their ports...
2010
This Week
We enjoyed a wonderful presentation by author (comedian?) Michael King, who kept us spellbound with his wit and wisdom as he told of his journey from salesman to writer, and bombarded us with intriguing trivia challenges. It was easy to see that Michael's life philosophy of combining passion, knowledge and fun, has worked, and we benefited from it today as his love for trivia and sports gave us a most entertaining look a how "events of the present are often created by actions of the past".
Among his writings, Michael has produced entertaining books about the Red Sox and the New England Patriots, and is planning a Celtics book, too. It seemed like a dozen or more Rotarians happily accepted his offer to sign copies of the Red Sox book for them."Here's my first bit of Christmas shopping" was one members comment as she left. Those of you not with us, missed a really good one!
VISITORS AND GUESTS - Michael King was acccompanied by his business partner Wendy Bronstein; and Jason Ruel joined us as Pres. Bob's guest.
Coming Attractions
Next to last call for Rotarians interested in attending the District Conference in Hyannis on May 14th-16th. If you're interested in joining Pres. Bob, ADG Ron and others, the Club will pick up 50% of your expense. Just let Bob or Ron know of your interest.
FOOD DRIVE - Don't forget the District 7950 Food Drive that culminates at that conference over the weekend. Pres. Bob will deliver RCNB donations to Hyannis. Marc S. has a wonderful suggestion... Since we are talking about non-perishable food items, why not put your donation into your car 'right now' while it's on your mind, so you don't forget to bring it to our meeting next week. Good thinking Marc.
Next Week
Our speaker will be Claire Carvalho, Director of Development for the Nativity Preparatory School of New Bedford. A great addition to the educational opportunities in downtown New Bedford.
Odds & Ends
UNITED WAY CLAM BAKE WITH LOBSTER - There will be eight tickets for this spectacular annual June feast to be distributed among RCNB members in a lottery drawing next week as a result of our sponsorship support. Winners of one ticket will be able to purchase another (for spouse or guest) for $65.00 - $10.00 off the regular $75.00 price.
NEW NAME BADGES haver arrived. Treasurer Nancy will be printing names for insertion, and we'll be off on a too-long-ignored habit of wearing name badges soon. Not sure, but suspect that there may be a small penalty for non-wearers. Good news - no longer will be have to call each other "Hey You!"
And Finally
The second course of the table d'hote was being served. "What is this leathery stuff?" demanded the diner. "That sir, is filet of sole", replied the waiter. "Take it away", said the diner, "and see if you can't get me a nice tender piece from the upper part of the boot!"
Orren Robbins
GAM Editor