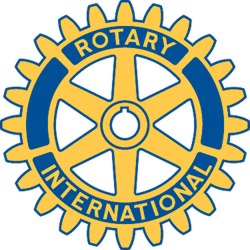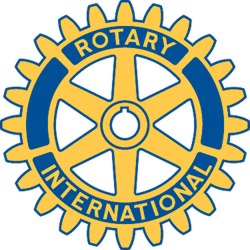 Rotary Club of New Bedford, MA - Weekly GAM
GAM...A nautical term describing the exchange of news between vessels departing from and returning to their ports...
2010
This Week
A very skimpy audience (less than 50% of membership) was introduced to the oft ignored, very meaningful introduction to God Bless America, as our meeting got underway in the beautiful North dining room of the Wamsutta Club.
Our program was a very informative presentation by the Global Learning Charter Public School team of Principal Ljuba Marsh and Development Director Stephanie Wick. Charter Schools got their start through a 1990 Mass State Public Education reform act, based upon the need to develop student learning by innovative and creative methods, to better prepare today's youth for the future. Learning by rote is a thing of the past at Charter Schools as a series of hands-on experiences opens their students to a better world understanding, and aides growth of personal confidence.
New Bedford's Charter School, now in its third year, houses grades 5 through 12. Students are chosen by a lottery method because of limited class size necessary for this very creative learning experience. The public is invited to tour the school. Arrangements can be made by calling 508-991-4105, and more info can be found at www.gleps.org
VISITORS AND GUESTS - We welcomed Pres. Bob's guest, Peter Kortright; David Biggs' daughter Arlee, and Kristen Morgan's daughter Mia.
Coming Attractions
This week it was ADG Ron M. putting in a plug for the District Conference down on the Cape on May 14-16th. Think about it - you can't go wrong by attending this informative event.
Saturday, May 1st - Global Learning Charter Public School Global Gala - 6:00-9:00PM at the Whaling Museum. Billed as "International wine and beer tasting, delicious hors d'oeuvres, fabulous live jazz and spectacular silent auction items." Ticket info at 508-991-4105, Baker Books or Celia's Boutique.
Next Week
Let's have a big turn-out to welcome District Governor Terry Humfryes, DG-Elect Charlie Murphy, and DG-Nominee Bill Vangel, who will be presenting multiple Paul Harris Fellowships to Pres. Bob and Rich Medicke. We'll also be hosting a visit by the Group Study Exchange team from Uruguay and their District team leader. Thanks to ADG Ron and Ellen Gitlin for coordinating this visit.
Odds & Ends
Pres. Bob proudly announced that RCNB has exceeded their pledge to the Rotary Foundation by 9%. Our pledge was $3,000.00 - to date $3,273.00 has been given.
Nice to have new mom Michelle Hantman, back from her 'maternity leave'.
Our sympathies to Jim Oliviera and family on the loss of Jim's mother earlier this week.
Marc S. reminds us to bring food donations to our first two meetings in May in support of Dist. 7950 food drive project.
Get well wishes to Jen Costa who we hear is under the weather.
PDG Dave Clifton is looking for team members and a team leader for Dist. 7950 Group Study Exchange to Scotland in October. Team leader must be a Rotarian and younger than 70 years old (which excludes only OBR), and team members must be young professionals between the ages of 25 and 40, who are NOT Rotarians or Rotary family members. Team leader deadline is May 7th, team member deadline June 15th. Contact Dave Clifton or Caryn Smith for more info.
And Finally
She - "I remember the time when you were just crazy to marry me." He - "So do I, but I didn't realize it at the time."
Orren Robbins
GAM Editor