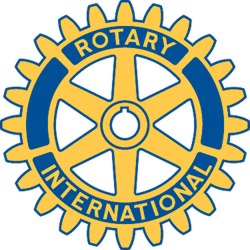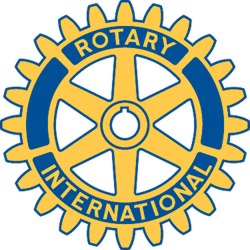 Rotary Club of New Bedford, MA - Weekly GAM
GAM...A nautical term describing the exchange of news between vessels departing from and returning to their ports...
2010
This Week
I thought it best to do the GAM this week on Friday, rather than Thursday, so that all of the applause for the success of our 16th Wine Tasting event would fall close to the event itself. . . and, applause is indeed merited for all of the Rotarians who participated in this important fund-raiser in any way. PP Sarah and her committee, of course, deserve the most praise, but each member who sold tickets, secured auction and raffle items, helped with the set up or take down and any one of the dozens of small, but vital details, also deserve a hand for taking part in this very significant team effort. Thanks to all from Pres. Bob and committee chair Sarah for your help.
Thanks too, in a big way, to Richard Cardoza and his tireless effort involved in organizing and coordinating the basis of a wine festival - the many suppliers who gave of their time and products in support of our Rotary Club and the community organizations that will benefit from their generosity.
Needless to say, the evening was a great success with over 300 people in attendance. Good food, good fun, good fellowship, good music, good wine, good prizes and more. . . all contributing to that success.
Well folks, we did it again. Final financial tally should be ready by next week's meeting. AMEN!!!
WEDNESDAY - In addition to the wrap-up of details by Sarah and her committee, two other events filled the agenda right up to the top.
OBR's delightful guest was Rosamaria Carlozzi, a Fall River resident who is the second Rotary International World Peace Scholarship winner from District 7950 to earn this honor. Rosamaria, a former Fairhaven High School teacher, is sponsored by the Rotary Club of Fall River, and will be traveling to Bangkok, Thailand, later this spring to participate with twenty other WPS winners in an intense three-month World Peace and Conflict Resolution program. She reports that she is the only person from the USA to be in this group. We're looking forward to her coming back for another visit to report on her experience in the Fall.
NEW ROTARIAN - Welcome our newest member Nicholas Pappas, an insurance agent affiliated with the Sylvia Group, who lives in Tiverton, RI. Nicholas is sponsored by Linda Silveira who joined with OBR in the installation process. Please be sure to introduce yourself to Nicholas soon, and make him welcome to our Club.
Coming Attractions
Pres. Bob put in another plug for the May 14-16 District Conference being held in Hyannis. He's looking for Rotarians to join him at this important event. Remember, you can sign up for the entire program, or make day trips to participate.
Alan, on behalf of the Fellowship Committeem suggests two possible Club social events for this Spring and Summer. The committee is thinking about a family outing - food and games; and/or a dinner/theatre event with Gypsy at the Z, being the draw.
Next Week
Look for a wrap-up of Wine Festival activities, and.....?
Odds & Ends
Marc S. reported briefly on the multi-club food drive effort. The collection period is over and arrangements are being made for the United Way to pick up all of the boxes. Bob reminded us that the Duistrict is also holding a food drive and asks Rotarians to plan to bring food items to our meetings on May 5th and 13th. He will bring them with him to the Conference down on the Cape on the 14th.
Happy $$$$'s this week were given to Sarah to use for the purchase of Lottery Scratch Tickets to complete the Ticket Tree that was raffled off at the wine event. Thanks to all who chipped in a total of $250.00 to create this intriguing raffle prize.
ATTENDANCE CHAMPS - Congratulations to 100%-ers for the third consecutive quarter - Peter Ashworth, David Biggs, Alan Freitas, Stu lawrence, Tom Riley, Orren Robbins, Marc Shpritzer, Linda Silveira, Robert Smith, Mark Treadup and Nancy Wood. Additional 100%-ers for the month of March were - warren Gibbons, Carole Johnson, Michelle Lapalme, Pam Maloney and Carl Soares.
And Finally
The bridegroom was in a poetic frenzy as he strolled along the sea-shore. "Roll on, thou deep and dark blue ocean, roll on", he recited to his bride. "Oh, Percy," she exclaimed, "how wonderful you are. It's doing it!"
Orren Robbins
GAM Editor