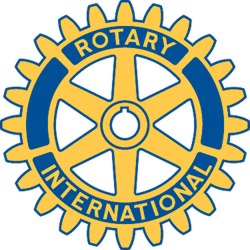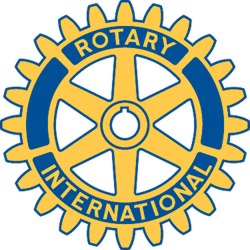 Rotary Club of New Bedford, MA - Weekly GAM
GAM...A nautical term describing the exchange of news between vessels departing and returning from its port...
January 31, 2008
This week's Meeting - February 6th
Our speaker will be Susan Jennings, representing the Office of Campus and Community Sustainability at UMass Dartmouth.
New Member Induction - Marc Shpritzer will be inducted by Orren Robbins on this date as well.
Announcements
Bowfire sold out and then some...As of this edition, Fellowship will occur on February 2nd when 27 individuals affiliated with the New Bedford Rotary Club will enjoy Dinner at Adega and the Bowfire performance at the Zeiterion.  Many thanks to Alan Freitas, Kathy Castro and Michelle Lapalme for coordinating the event.
Now, who can get us about 30 Red Sox Tickets for the spring???
Rotary International Foundation Appeal
Last week President Jim kicked off our Every Rotarian Every Year Fund Drive by submitting his first monthly installment of $20...It was also reported at our most current meeting on January 30th that Rich Medicke fulfilled his commitment by making his donation directly online through the R.I. website...Orren Robbins has also sent his check in..
Last year we sent in excess of $3000 to R.I. which doubled the goal submitted by Past President Carole Johnson.
Our submitted goal to District for the year is $1700...If every member gave $100 (as suggested by Pres. Jim), we would be sending in $4000 by June 30th...
Please consider planning and making your donation soon.  President Jim will be contacting each of you to confirm your commitment.
Last Week's Meeting - January 23rd was devoted to a Club Assembly...And what an assembly...WOW! 30 Members made it to this meeting to hear from Stu Lawrence how we are planning for our Wine Tasting on Aprill 11th.   Sponsorships have already been sold as well as individual tix..As a followup on January 30th, Stu announced 60 tix are already sold with 70 days left to the event...
Our Speaker at yesterday's meeting was Dr. Frank Sheel who gave a marvelous presentation related to his humanitarian visits to Ecuador.  While there, he serves with a team of cardiologists, providing much needed care to the indigeneous population.  In summary, a great presentation.  Many thanks to Bob Smith for lining up this interesting speaker.
Save the Dates!!!
February 6th...........................Lunch at the Wamsutta
                                             Guest Speaker - Susan Jennings - UMD Sustainability Office
February 13th.........................Lunch at the Ocean Explorium - 174 Union Street
                                             Enjoy a $MM Meal hosted by Explorium Director, Mark Smith
February 20th.........................Lunch at the Wamsutta
                                             Club Assembly - Wine Tasting
February 27th.........................Lunch at Salvation Army
                                             $MM Meal Battle of the Bells Award Luncheon
March 5th...............................Lunch at the Wamsutta
                                             Bring a Prospective Member to Lunch Day
March 12th.............................Lunch at the Wamsutta
                                             Pam Maloney discusses Autism Support
Thanks for reading the GAM...Look forward to seeing you at next week's meeting...Let's see a big turnout to welcome our 47th member (Marc Shpritzer) into the Rotary Club of New Bedford
Pres. Jim