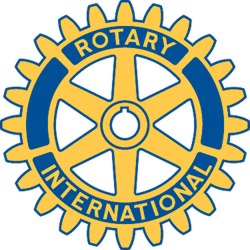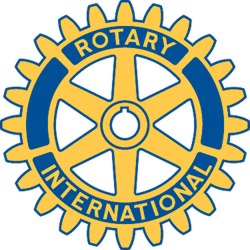 Rotary Club of New Bedford, MA - Weekly GAM
GAM...A nautical term describing the exchange of news between vessels departing from and returning to their ports...
2010
This Week
Sad to say, a rather slim turn-out today, but I'm sure that all of our missing stalwarts have plenty of make-ups either in the bank on in their plans. Thanks to Peter for filling in for missing treasurer/attendance guru, Nancy.
Our primary visitor today was Richard Cardoza, our Wine Festival co-partner, who gave us one of the most enthusiastic and thought provoking reasons to "sell those tickets, get those silent auction items, and plan to enjoy" the April 8th function at the Cafe Funchal, as was ever presented! He took us back sixteen years to our first event; his initial contacts with Craig Dutra and Stu Lawrence, and the subsequent agreement and cooperative spirit that has endured for so many years, producing so much financial support for so many worthy community organizations.
The way Richard described the event, you could practically taste the sparkling wines, cognacs, beers and spirits; and almost smell the Cafe Funchal meal that will be on hand that evening. One gets the feeling from his enthusiastic approach that we could easily turn this event into the biggest wine tasting experience in New Bedford with very little effort.
Sarah and Pres-Elect David added their support too, with David praising the promotion efforts by members in conjunction with WBSM and FUN-107, and Sarah still urging more silent auction items and lottery scratch tickets for the "ticket tree" raffle prize. Ron K. and Paula F. need to have an accurate ticket sales number for Cafe Funchal food prep. Please let them know about ticket sales if you have not reported in yet. Thanks.
One week and a day 'til April 8th!!!!!!!
Coming Attractions
Three big District events on the calendar - The annual International Night at White's on April 5th, District 7950 annual Assembly on April 10th and the District Conference on May 14th-16th. All excellent opportunities to learn more about Rotary International and District efforts. Pres Bob, ADG Ron, and Pres-Elect David have details on all.
Next Week
Final wrap-up of plans for the Wine Festival, and special guest Rosamaria Carlozzi, Fall River Rotary's World Peace Fellowship winner who will be off to Bangkok, Thailand, this spring.
Odds & Ends
Our gift to the Teen Room at Lawler Library received pretty good "press" this past week when that room opened for the first time. Pres-Elect David attended the opening ceremony representing RCNB, and WBSM radio newscasts certainly gave the feeling that without our support the Teen Room project might not have come to fruition.
The multi-club FOOD DRIVE is still on. Marc S. should have a full report by next week. There is also a District 7950-wide food drive planned, so we will be asked to bring food donations to our meetings on May 5th and 12th in support of that event.
HAPPY BIRTHDAY today sung (rather well) to Pres-Elect David on the occasion of his XXXth birthday on March 27th.
BOARD MEETING Tuesday, April 6th - 4:30 PM at Better Community Living.
And Finally
"These trousers may be useful to you", said the kindly old lady. "All they need is a little mending." "That's alright, mum," said the tramp. "I'll call back in about a half an hour."
Orren Robbins
GAM Editor