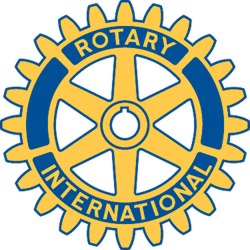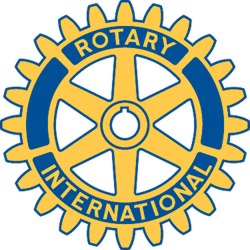 Rotary Club of New Bedford, MA - Weekly GAM
GAM...A nautical term describing the exchange of news between vessels departing from and returning to their ports...
2010
This Week
After a week of fun, it's back to business.....
While today's meeting was a bit tame compared to the St. Patrick's Day celebration, Rotary is Rotary and each meeting is important to our mission: and our mission right now is to ensure the success of our annual Wine Festival fund-raiser just a couple of weeks away. Each table was assigned the task of giving serious thought to the sales of tickets, obtaining sponsors, getting silent auction items, and promoting the event and promoting Rotary.
Ticket sales and auction items are both lagging. Pres-Elect Dave has arranged several radio talk show opportunities over the next few days, and with full Club support we are hopeful that despite the economy our event will be a success. Suggestions for sales include putting in a plug at other networking opportunities associated with your day to day business lives. Auction items from restaurants, oil change and other similar services, and especially new businesses should prove successful. Don't worry if you can't get $50 value - compatible items can be combined. Remember, sponsor sales are a good opportunity for businesses to use the ten tickets included in the package to provide good will for customers or employees.
Coming Attractions
.....in addition to the Mediterranean Wine Festival on Thursday, April 8th.....
Pres. Bob put in a plug for the District International Night event at White's on April 5th. This annual event is an informative look at Rotary International work through the eyes of local District and local Clubs. Let Bob know if you would like to go.
He also put in another reminder of the very important District Conference scheduled for May 14-16 down on the Cape, noting the opportunity to gain a great deal of insight into the workings of Rotary. You can register for the entire event - and have the whole experience - or sign up for day trips on any of the three days.
LET'S HEAR IT FOR PP CAROLE JOHNSON !! Alan announced, well in advance to be sure, that at our meeting on June 2nd we will be 'roasting' Carole, who on that date will be in her second day of retirement. Should be a lot of fun.... maybe even better than St. Pat's Day!
Next Week
Richard Cardoza who could not make this week's meeting, is on tap for March 31st. And, the following week, in addition to the last minute wrap up of Wine Festival planning, I will have a special guest - Rosamaria Carlozzi - the District's second World Peace Scholarship winner, sponsored by the Rotary Club of Fall River. Rosamaria will be leaving for Bangkok in a few weeks.
Odds & Ends
Marc S is still looking for locations for Food Drive boxes. Call him at 508-789-3138 if you can offer a suggestion. Of course, our personal donations to the March 22 thru April 5th joint service club project are more than welcome.
NEW MEMBER - Nicholas Pappas is posted for membership for the second week. Nicholas is an insurance agent, sponsored by Linda Silveira.
And Finally
They'd been 'having words' because he came home very late again. "Well, at any rate I'm a man of my word" he snapped angrily. "I do call a spade a spade." "Maybe, Henry", his wife retorted; "but you don't call a club a club; you call it working late!"
Orren Robbins
GAM Editor