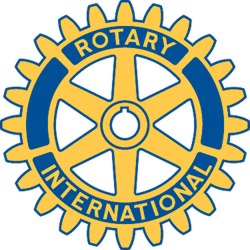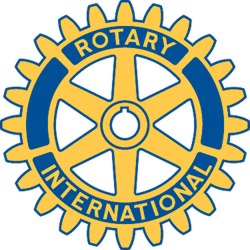 Rotary Club of New Bedford, MA - Weekly GAM
GAM...A nautical term describing the exchange of news between vessels departing from and returning to their ports...
2010
This Week
Well, what can I say? . . . You just had to be there to appreciate the St. Patrick's Day fun presided over by Alan Freitas with the help of several others. Songs, jokes, drinks, group participation, lots and lots of laughter and more, made this weekly meeting of our Rotary Club one that will be long remembered. I've just gotta agree with Alan's stated philosophy that this would be a meeting that you shouldn't have missed.
Alan brought his guitar and entertained with Irish and Scotch tunes such as Tura Lura Lura, a couple of Irish drinking dittys and a song about a Scottsman and his kilt; your humble GAM editor sang two verses of Danny Boy, Tom was his usual witty story-telling self; and Rich, Ellen, Peter, Paula B, Kristen, Linda, Michelle and maybe a couple more, now that I think about it, all added to the humor and celebration.
And..... to top it all off, lunch of corned beef and cabbage was one of the best that the Wamsutta has ever offered
...... And, in other worthwhile news of the day - Pres. Bob announced that treasurer Nancy Wood will be getting married on May 8th!!! He didn't say who the groom was, but we're pretty sure that it will be Gerry!! Quite an exciting day to say the least.
Coming Attractions
Quick reminder of the District Conference scheduled for Cape Cod on May 14-16th. Pres. Bob reports that this will be a very family oriented event and he's hoping for several NB Rotarians to join him and his wife Carolyn for that important and informative adventure.
Don't forget the invitation to join with Taunton Rotary and other Area 7 Clubs on Thursday, March 25th at the Stoneforge in Raynham. Great opportunity to visit another Club and get make-up credit if you need it.
WINE FESTIVAL - Time is of the essence as April 8th is now just three weeks away. Sarah says it is 'super crunch time' and urging ticket sales effort and also tells us that silent auction items are quite a bit behind the usual number. Please call on businesses that gave you items last year - restaurant gift certificates are pretty easy to secure.... and do your best to help bring that fund-raising effort up to par. She also has posters and mailing envelopes to be sent to friends and neighbors. She'll even pay the postage if you will address the envelopes. Don't forget, Sarah also needs lottery scratch tickets to build her ticket tree!
Next Week
Our guest will be Richard Cardoza of Cardoza's Wine and Spirits. Richard has been a significant contributor to the financial success of our Club for many years. Please plan to join us to help show our appreciation for his support.
Odds & Ends
FOOD DRIVE - Marc S. reports that the Food Drive boxes are being distributed but that more sites are needed. The drive goes from March 22nd thru April 5th, so there's still time to get more donation box locations. Marc says that places of employment are usually the most successful sites. Call him if you can secure a drop off spot to help the cause.
NEW MEMBER - Nicholas Pappas has been approved by the board for membership and is posted for the first time today. Nicholas is an insurance agent, proposed by Linda Silviera, who knows him well.
PETS - Pres. Bob and Pres-Elect David gave brief reports on their experience last weekend at the President Elect Training session at Nashua, NH. Both expressed enthusiasm amd a greater sense of commitment to Rotary leadership and membership efforts, snd gave the PETS very high marks.
And Finally
In honor of St. Patrick's Day, some Irish dialect verse. In Watherford, wanst, lived Profissor McShane, the foinest asthronomer iver was sane; For long before noight, wid the scoience he knew, whereiver wan shtar was, sure he could see two!
Orren Robbins
GAM Editor