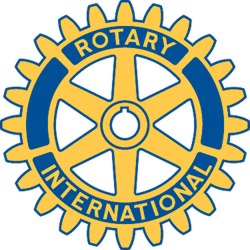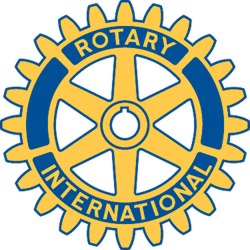 Rotary Club of New Bedford, MA - Weekly GAM
GAM...A nautical term describing the exchange of news between vessels departing from and returning to their ports...
2010
This Week
A busy, busy, busy schedule to say the least.
Our main program was an informative report by Ed Dennehy, President and CEO of New Directions Southcoast, on the work of the One Stop career Center. Ed is a retired Coast Guard captain who found a home here in New Bedford through his USCG service. The One Stop Career Center serves over 1,000 people each year through its system of linking job seekers with employers, and employers with needed workers. Services provided by the One Stop Center include worker training to assist job seekers with preparing resumes, assistance in obtaining unemployment compensation, skills marketing, etc., through a series of workshops. There is mostly no cost to employee or employer for their services since the program is supported by both Federal and State financing. All kinds of businesses are encouraged to take advantage of this convenient program.
The One Stop center is located here on Acushnet Ave., and also has an office in Wareham. For more info check them out at www.newbedfordcareercenter.org
In preliminary ceremonies: Visiting Rotarian Norman Wilson, chairman of the District's Rotary Foundation Permanent Fund Committee, presented Jennifer Costa with a Paul Harris pin and beautiful cut glass award, announcing that Jennifer had become a member of the Foundation Bequest Society. Jen earned this recognition by arranging for the Rotary Foundation to be included in her will. Jen, to my knowledge, is only the second New Bedford Rotarian to ever have this honor.
Also - OBR, had the pleasure of inducting our newest Rotarian. Yolene Louis, who was introduced by her friend and sponsor Geneva Anthony. Yolene is a Haitian native, now living here and working as a mortgage broker. We'll learn much more about her when she gives her Classification talk later. Please be sure to meet her and make her welcome.
VISITORS AND GUESTS - In addition to Barnstable Sunrise Club Rotarian Norman; new Rotarian Yolene and speaker Ed; we welcomed Nicholas Pappas, guest of Linda Silviera for his second visit, and Haitian visitor Eddy Bordes was a guest of Yolene.
Coming Attractions
Wednesday, March 17th, District YOUTH EXCHANGE program at White's of Westport. Call Pres. Bob for info.
Friday, March 19th, M.O.L.I.F.E. Annual SEMI-FORMAL BALL at White's..A night of dining, dancing, photographs, awards, entertainment and a silent auction in support of MO Life Food Pantry. Tickets $40.00. More info from www.molifeinc.com or 508-992-5978.
Thursday, March 25th, JOINT SOCIAL at noon for Clubs in Area 7 (ADG Ron's clubs - NB, Fairhaven, Dartmouth, East Prov/Seekonk and Taunton) at Stoneforge. Route 44 in Raynham. The invitation is from the incoming president of the Taunton Club - Stoneforge is their regular meeting place. Let Pres. Bob know if you'd like to attend.
Thursday, April 8th - MEDITERRANEAN WINE FESTIVAL AT CAFE FUNCHAL!! Just under a month away - Ticket sales and silent auction items still important to the success of this annual fund-raiser.
Saturday, April 10th - District 7950 annual ASSEMBLY at Johnson & Wales Inn, Seekonk. from 8:00AM to 1:00PM. This is primarily for incoming officers, but committee chairs and members are also invited to attend. Bob, Ron and David will have more info if you are interested.
May 14-16 - DISTRICT CONFERENCE down on the Cape. Bob has sign-up forms, and although this is a bit away there are some interesting prizes being given through a drawing of early registrants.
Next Week
Weds. March 17th is St. Patrick's Day, sure and begorrah, and we'e in for a treat as Alan Freitas (strange Irish name) will be giving a program that you will not want to miss (according to all pre-event reviews). Wear your green and get ready for some fun!!!!!!!
Odds & Ends
FOOD DRIVE - Marc Shpritzer and Paula Freitas have organized a joing Rotary Service Above Self project in conjunction with Fairhaven and Dartmouth Rotary Clubs. From March 22nd thru April 5th businesses will be collecting food stuffs to be distributed to food pantries in the greater NB area. If you can help, call Marc at 508-789-3138. Your help in finding locations for collection cartons would be appreciated.
NEW NAME BADGES will be here shortly. Pres. Bob is looking for a volunteer with a laser printer to print out the member names which will be inserted in the re-usable name tags.
HAITI HELP - Warren announced that he has now collected just over $1,400.00 for the water filter project that is so badly needed in Haiti. This will purchase at least three filters.
And Finally
(aren't you glad?) a real oldie that I remember from my childhood. The Reverend Henry Ward Beecher, called a hen a most elegant creature. The hen, pleased with that, laid an egg in his hat, and thus did the hen reward Beecher!
Orren Robbins
GAM Editor