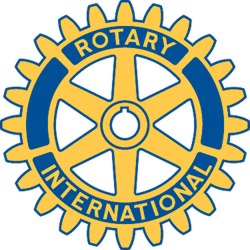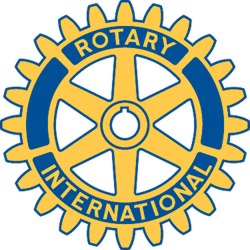 Rotary Club of New Bedford, MA - Weekly GAM
GAM...A nautical term describing the exchange of news between vessels departing from and returning to their ports...
2010
This Week
With the 'other guy' still AWOL, Pres-Elect David took the helm and we were off an running for our first meeting of the month of March!
Our program today was an inspiring presentation by Katherine Knowles, Executive Director of the Zeiterion Performing Arts Center, whose enthusiasm for that role was immediately apparent. Obviously, sharing her love for this important artistic enterprise is her pride and joy. One of the primary roles of the Z, she explained, is their Education and Community Program that brings artists, teachers, and students together in an exciting visual experience that far surpasses the value of simply reading a historical or educational book. She describes it as 'bringing history alive' through a program that involves thousands of school children a year.
She explained that the New Bedford Symphony and the Festival Theatre now also occupy space in the Z building, and that additional uses of existing space, and possible expansion of the depth of the performing stage, are being considered.
Katherine has been at the Z for just under five years and has taken that enterprise from a struggling theatre group to the successful and growing organization that it is today, thanks to extraordinary community support.
VISITORS AND GUESTS - Zeiterion Development Director, Erin Duggan, came along with Ms. Knowles; and we were joined again today by Yolene Louis, friend of Geneva, and Rotarian to be.
WINE FESTIVAL - Sarah's update on this important fund-raiser, now a mere month and a day away, continues to stress ticket sales and auction items. She has copies of the Festival poster (and envelopes) that Rotarians can use to send to prospective ticket buyers - a nice new touch. She is also putting together a 'Lottery Scratch Ticket Tree' to be a part of a special raffle, and asks members to donate scratch tickets (un-scratched, of course) to that cause.
Ron Melbourne reported that tickets can now be purchased over the internet through a link on the Community Foundation web site.
Next Week
Our program will feature Ed Dennehy, President and CEO of New Directions Southcoast. New Directions operates the Commonwealth One Stop Career Centers in New Bedford and Wareham...
...And, don't forget - the following week March 17th, Alan and Tom will celebrate St. Patrick's Day with a meeting that none should miss, we're told.
Odds & Ends
Warren Gibbons reported that in addition to his efforts, another $800.00 has been raised toward purchasing water filters for Haitian relief efforts. It looks like three, or even maybe four, units will be able to be sent to Haiti by our Club support.
Warren also put in a plug for the Ocean Explorium "Blues for the Blue" fund-raiser scheduled for Friday, April 9th at the Explorium. For more info call 508-994-5400 or e-mail jcosta@oceanexplorium.org
HAPPY BIRTHDAY WISHES this week to Tom Riley (3/2) and Alan Freitas (3/7). Alan even brought along a week old second-hand birthday cake originally slated for "Lucie", but later changed to "Alan" . It's a long story, but was very tasty cake. Thanks, Alan.
MILLION $ MEAL - Don't forget - last week's event at the Salvation Army was a M$M, so don't make treasurer nancy come after you if you have not paid yet.
BOARD MEETING - Tuesday, March 9th at Better Community Living - 4:00 PM
Kathy Castro is plugging the Little Theatre of Fall River's March 11-14th performance of Cat on a Hot Tin Roof. Guess what? Turns out that Kathy is directing this performance! Tickets info from Kathy, at 508-675-1852, or www.LITTLETHEATRE.NET
And Finally
"I'll be good for a penny, Mother", coaxed little William hopefully. "Oh,Willie," reproved his mother, "why can't you be like your father? He isn't good for a penny, he's good for nothing!"
Orren Robbins
GAM Editor