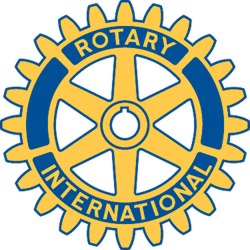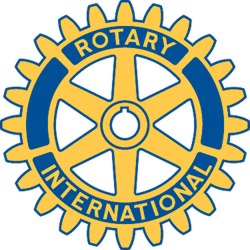 Rotary Club of New Bedford, MA - Weekly GAM
GAM...A nautical term describing the exchange of news between vessels departing from and returning to their ports...
2010
This Week
The annual "Thank you for bell ringing" luncheon at the Salvation Army HQ was once again an interesting and inspiring meeting. All you could eat Riccardi's lasagna, meatballs, sausage, salad, chicken and more - was wonderful as usual. We got a close look at the work of the Salvation Army, and the level of its service to the community, with Capt. Parkhurst and board chair Alf Carroll expressing appreciation to all of the volunteers and thanking all for "making a difference". Awards were presented to several individuals and organizations, and once again we took home the "trophy" for beating the Kiwanians in our one day of bell ringing. Pres. Bob proudly accepted the honor for our Club. A special standing O was given to The Standard-Times for their support of the Salvation Army through the Neediest Families Fund that this year raised an incredible $168,000.00.
VISITORS AND GUESTS - Perhaps just a coincidence, but good to have former member Atty. Dan Denardis at our table today.
Coming Attractions
Mediterranean Wine Festival still the one big thing on our schedule - Thursday, April 8th at the cafe Funchal. Sarah and her team are working hard to ensure the success of this annual event.
A bit early, but a good opportunity to mark your calendar. District 7950 Annual Conference has been scheduled at Hyannis for Friday May 14th thru Sunday the 16th. A wonderful opportunity to see Rotary at work and learn more about District efforts. You can register for the entire event, or drop in for a visit on your own schedule. More to come on this, for sure.
Next Week
We're in for a treat - Katherine Knowles, leader of the crew at the Zeiterion Theatre, will be our speaker on March 3rd. The Z has really flourished under her guidance over the past few years. And, (advance notice), coming up on March 17th, our own Alan Freitas will be celebrating St. Patrick's Day. You don't want to miss that one!!!
Odds & Ends
Don't mean to harp... wait a minute, yes I do... but must keep the Wine Festival fund-raiser on the fromt burner. Sell those tickets, post those posters, provide those silent auction items and we'll have another successful event on April 8th. David and Paula have extra tickets, you know.
The District Governor's latest newsletter is posted on the web site. Be careful if you decide to print it out... it is 20 pages long.
RCNB Board meeting will be Tuesday, March 9th at Better Community Living (not the 2nd as once announced). If you need a make-up, or just want to learn more about Club management, come along.
And Finally
"My poor fellow", said the lady, "here is a quarter for you. Goodness gracious, it must be dreadful to be lame, but just think how much worse it would be if you were blind." "Yer right, lady", agreed the beggar, "when I was blind I was always getting counterfeit money!"
Orren Robbins
GAM Editor