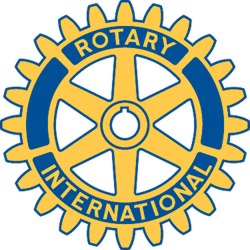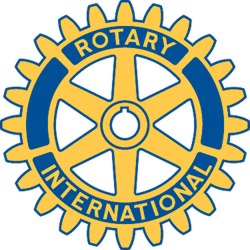 Rotary Club of New Bedford, MA - Weekly GAM
GAM...A nautical term describing the exchange of news between vessels departing from and returning to their ports...
2010
This Week
Well, there's snow doubt about it -we were concerned about being snowed in, so we were snowed out of our regular Wednesday meeting! For many of us there was a flurry (get it?) of e-mail communication, almost enough to qualify as a meeting if we only had pledged, sung, prayed and Four-Way Tested, too.
The regular Wine Festival weekly telephone meeting did take place under PP Sarah's guiding hand and most plans and processes for that event are rapidly firming up. Posters will be produced shortly.
I guess the jury is still out on the question of making our "snow day" a M$M day, so watch/listen for the confirmation, one way or the other, once the input has been digested by Pres. Bob and board.
Coming Attractions
Thursday, February 25th - Annual "thank you" luncheon at the Salvation Army HQ. This will be a meeting make-up for anyone in need of same. More next week.
Just a reminder of the invitation by Taunton Rotary to join them on Thursday, March 25th, at the Raynham Stoneforge. Great opportunity to visit another Area 7 Club. I've been there many times in my five years as Area Rep and Asst. District Governor. Always good food and good fellowship.
Don't forget, Mardi Gras with Matty B, Saturday, February 20th, at the Hawthorne CC. Tom would appreciate your support since the program will benefit Better Community Living. Call Tom at BCL, or Julie at 508-726-3346 for ticket info.
Next Week
Pres-Elect David will present either decorated veteran Jim Reid, Director of the Veterans Transitional Housing, re-scheduled from this week - Or an inspiring classification talk from a yet to be announced Club member. Better be sure to come!
Odds & Ends
Yolene Lois has been board approved for membership and is hereby posted for Club comment. Yolene is a Haitian friend of Geneva Anthony, and works in finance.
Warren Gibbons is asking for financial support for the purchase of a Lifesaver Jerrycan 2000 that can provide fresh water for hundreds of people on a daily basis. He is trying to raise $400 to purchase one to add to the Haitian relief package being prepared by Geneva and Yolene. Learn more about the Jerrycan at www.lifesaversystem.com/jerrycan.html
Wine Festival ticket sales are a top priority for all. Ron M. and Paula F. need your help and should be kept up to date on your sales. Still plenty of time to go out and get those silent auction items, too.
Sorry to report that resignation by Dan Suprenant has been accepted, with regret.
And Finally
A little girl from southern California was having her first glimpse of snow. "Oh, Grandma, what is it - what is it?" she shouted excitedly. "Why, that is snow, Peggy. What ever did you think it was?" "Snow?", she replied, "why it looks just like popped rain!"
Orren Robbins
GAM Editor