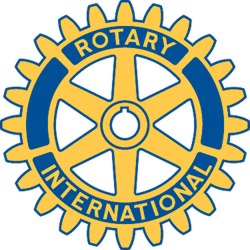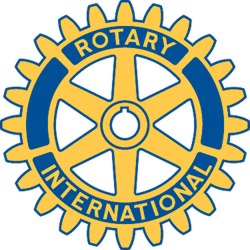 Rotary Club of New Bedford, MA - Weekly GAM
GAM...A nautical term describing the exchange of news between vessels departing from and returning to their ports...
2010
This Week
Another lively, fun and fact filled meeting - a Club Assembly put on by David Biggs and Alan Freitas, promoting the upcoming April 8th - 16th Annual Mediterranean Wine Festival. Of course it was hard to tell from time to time whether we were watching David and Alan, Abbott and Costello, Penn and Teller or George and Gracie, but they did a great job of getting the message out on how to approach the sales of Wine Festival tickets, concentrating on overcoming objections and providing rebuttal to rejections.
David will be providing a valuable summary of talking points for all to use within a few days. Needless to say, stressing community service, feeding the hungry, and providing opportunities for businesses to promote themselves, are all helpful and key sales points.
The tickets are printed and posters will be available shortly (with nice big Rotary emblems, by the way). Ron M. and Paula F. are overseeing the ticket sales aspect and have set the goal of sales a very close to 400 which would make the 16th the biggest ever.... And, just a reminder... Auction items are needed too.
Geneva gave us a brief update on her efforts to help quake victims in Haiti, noting that donations are still wanted and welcome. There's still a serious problem with getting relief to Haiti's rural areas, but transportation for the 43 boxes of goods that she has assembled is slowly falling into place.
VISITORS AND GUESTS - Joining us today was Fall River Rotarian Susan Remy, and Geneva's friend Yolene Lois. It was also nice to see both Carl Soares and Paula Borges back with us again.
Coming Attractions
Something new! We have received an e-mail from President-Elect Melissa DaCosta of the Rotary Club of Taunton, inviting us to come to a special meeting of that Club at the Raynham Stoneforge, at noon on Thursday, March 25th. Sounds like a great opportunity to meet other area Rotarians and have the experience of getting a make-up at another Club's meeting.
Odds & Ends
Marc Shpritzer announced that there's a plan under way to have a food drive to help the local food pantries. Sarah is going to contact the Fairhaven and Dartmouth Clubs to ask them to join us in a regional drive. More on this later.
Pres. Bob passed around a sample of new name badges that we are planning to order from Ellen Gitlin's Diversified Marketing. We've been mostly without name tags for too long. It's time to re-establish that long-honored Rotary tradition. ... No more saying... "Hey You!"
And Finally
Charlie: "I hear that you've signed up as skipper on the good ship Matrimony?"
Marley: "No, my wife is the skipper. I married a widow. I'm her second mate!"
Orren Robbins
GAM Editor