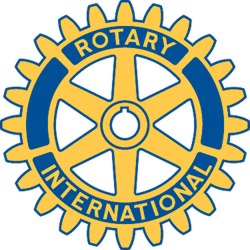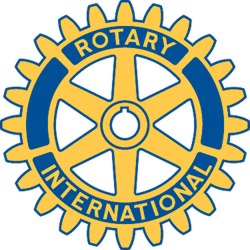 Rotary Club of New Bedford, MA - Weekly GAM
GAM...A nautical term describing the exchange of news between vessels departing from and returning to their ports...
2010
This Week
Time to say good-bye to Holidays and winter, and get to serious work on our biggest annual fund-rasier, the Wine tasting!
All business today with Sarah giving an informative up-date on Wine Tasting plans to date. The event will be 6:00PM to 9:00PM on Thursday, April 8th, at the Cafe Funchal in New Bedford's North End. Tickets should be ready for sales next week, but lots to be done in addition to tickets. The goal this year is to try to get a major sponsor - a $5,000.00 commitment, and smaller sponsorships at $1,000.00 and $400.00 level are also planned.
Auction items are needed both for the silent auction on the 8th, and for a planned raffle ticket sale of more valuable items that will take place for a few weeks prior to the event itself. A list of last years donations was passed out. Rotarians are encouraged to re-solicit donors again this year.
Sarah's committee of David, Ron K., Stuart, Tara, Michelle L., Linda M., Kathy and Pres. Bob are to be comended for their efforts.
Still well aware of the dramatic situation in Haiti, Geneva gave a brief update on the efforts by she and Yolene to provide assistance for the small village of Duport, that to date has had little or no outside recovery help. She reported that Yolene sends her thanks for the truck-load of goods provided by the Club last week, and that the $120 Happy $$$$s gift was used to purchase food and water for a planned air-lift drop soon. She indicates that mch more assistance is needed, and will be for some time to come.
VISITORS AND GUESTS - We welcomed Will Gates, East Providence/Seekonk Rotarian, and friend of Pres. Bob.
Coming Attractions
Still time to sign up for Pre-Pets seminar this Saturday at White's of Westport. A golden opportunity to enhance your Rotary skills. Six members already signed up, more are welcome. Call Bob, David or Ron M., if interested.
Also, time for another plug for the February 20th Mardi Gras with Matty B at the Hawthorne CC in support of Better Community Living.
Next Week
Part II of Wine Tasting event planning. Also, the word is that attendance gal Nancy will not be here, so Mark Treadup will be filling in. He's not a banker, so better bring the right change.
Odds & Ends
The final Calendar Raffle drawings were held. Winners: Florence Morad, Dennis Lawrence, Carolyn Smith, Marc Shpritzer, Dorothy Cox, Kristen Morgan, Geraldine Cox, Bob Smith, Nazara Drouin, Tom Daigle. The biggie for the 31st went to Carolyn Smith.
I am ashamed to admit that last week I completely forgot to express congratulations to Michelle and Jason Hantman on the birth, January 18th, of their first child Maxson Paul Hantman, our newest little Rotarian. Hmmmm... MPH.... when he learns how to walk, better get your running shoes, Michelle.
HAPPY BIRTHDAY - To Marc Shpritzer and Jen Costa, our January celebs.
Pres. Bob announced that thanks to several Rotarians (and with a small donation from the Club) we have raised $1,000.00 to join the efforts of District 7950 to purchase Shelter Boxes for Haiti earthquake victims.
AMBASSADORIAL SCHOLARSHIPS - District Committee Chair Dr. Norman Michaud, announces the search fpr candidates for the 2011-2012 Ambassadorial Scholarships is underway. This is a $26,000.00 scholarship for one year study abroad, enabling Rotarians to advance world understanding, good will, and peace. Info and applications at www.rotary.org or members of the District Committee.
And Finally
"What did the young lady do after you proposed?" "Oh, she sighed, and then I sighed." "Well, you must have had a circus!" "No, only a sighed-show."
Orren Robbins
GAM Editor