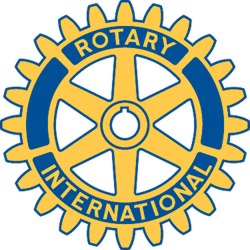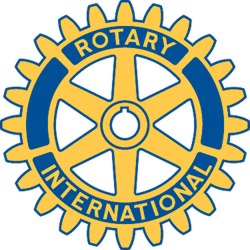 Rotary Club of New Bedford, MA - Weekly GAM
GAM...A nautical term describing the exchange of news between vessels departing and returning from its port...
January 22, 2008
This Week's meeting...
This week's Meeting will be devoted to a Club Assembly to get work done that is necessary for the Wine Tasting in April.  Please make every effort to be at this and subsequent meetings related to the event.  We need every member's help to make this event more successful than last year. 
Announcements
Tix still available for Bowfire - February 2nd...
The Bowfire Fellowship event at the Zeiterion is moving along quite nicely...The club still has 5 tickets available for February 2nd...Dinner precedes the event at Adega Restaurant in New Bedford.  The cost per person for dinner and the event is $40...First class food and a show without having to drive out of the area.  Contact Alan Freitas or Michele Lapalme for the remaining tix...
Membership Drive is underway...
Bob Smith (Membership Chmn) announced at last week's meeting that his committee has slated March 5th as "Bring a Prospective Member to Lunch Day ".  Way back when in 2007, President Jim submitted your club plan to reach a goal of 50 members by June 30, 2008...Last count still has us lacking that goal by at least 5 or 6 members.  Start thinking now who you think may be another "Great Rotarian" and make sure they save the date.  An interesting program will be planned for that day.
Rotary International Foundation Appeal
President Jim announced at last week's meeting his personal plan to meet the goal of donating $100 to the Rotary International Foundation.   Commonly known as Every Rotarian Every Year (EREY), Rotary encourages members worldwide to make an annual $100 contribution.
In the past, your club has appealed to its members in a variety of ways that usually requires that we write a check in the full amount by a given date.  President Jim noted that with 6 months left in the year to accomplish EREY, why not write a check for $20 monthly...He'll be in with his check on Wednesday, the 23rd...How about you?
Last Week's Speaker
Assistant District Governor Elect, Ron Melbourne, provided a Pictorial History of his recent trip to Peru with the Martha's Vineyard Club.  While some of the pictures have been posted on our Website for a while, having Ron provide the oratory surrounding the trip brought home the meaning of Rotary helping world wide.  Most astonishing were the pix of people receiving the hundreds of wheelchairs who achieved mobility.  And, most astounding were the communities, historical sites and countryside Ron captured with his camera. 
Save the Dates!!!
Here's what we'll be doing in the months to come
January 30th ..............................Lunch at the Wamsutta
                                                   Guest Speaker will be Frank Sheel
                                                   discussing issues in the Honduran Community
February 6th ................................Lunch at the Wamsutta
                                                   UMass Dartmouth Representative Susan Jennings
                                                   Topic:  Sustainability Shift in Perspective
February 13th...............................$Million Dollar Meal at the Oceanarium - 174 Union St.
                                                     Executive Director, Mark Smith to present.
February 20th...............................Lunch at Wamsutta
                                                     Wine Tasting Club Assembly ( How are we doin?)
February 27th...............................Appreciation Lunch - Salvation Army
                                                    Battle of the Bells Award
March 5th....................................Lunch at Wamsutta
                                                   Bring a Prospective Member to Lunch
March 12th..................................Lunch at Wamsutta
                                                   Pam Maloney discusses Autism Support
So, as you can see lots is planned....Thanks to all who have worked to make our programs interesting for the next few months...I'd say we're a pretty active club!!!
Final Note:  Our most recent recurring guest, Marc Shpritzer, is closing in on no longer laying claim to that particular status.  Votes are in from most Board Members approving him as a member.  And, oh, by the way, he's been briefed on cell phone protocol since last week...Looks like an induction will be occurring in the near future...
Pres. Jim