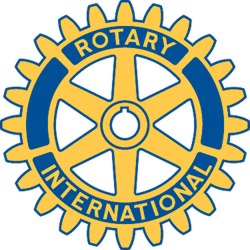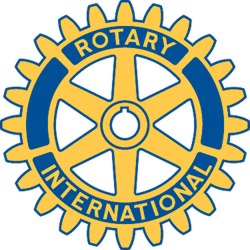 Rotary Club of New Bedford, MA - Weekly GAM
GAM...A nautical term describing the exchange of news between vessels departing from and returning to their ports...
2010
This Week
Another full house and another power-full agenda is the perfect description of this week's Wednesday meeting..... There was even one remark about how good the food was!
"Club Visioning" was the theme and message of visiting Rotarians Angela Ponte and ADG/DG- Nominee Joe Clancy. Rotary Club Visioning began in St. Paul, MN in 2002 and has spread throughout the Rotary world since then. Visioning is a process that invites Club members of all ages and years of service, to come together under the guidance of trained facilitators to assess a Club's present direction, and prepare a plan of action and to identify priorities for the future. Continuity, Consistency and Consent that Visioning provides, will make a better Club and more effective service effort.
Terri Fitch, Newport Rotarian and Past District Governor, is heading up this District project, assisted by fourteen other volunteer facilitators. For info contact Terri terrifitch@newportrotary.org , or Bruce Marquis at Bruce.marquis@comcast.net
While the above was the main message of the day, a valuable and necessary second project involving support for Haiti earthquake victims, led by our Geneva Anthony, also took center stage. Geneva and guest, Yolene Lois, a Haitian citizen, made a plea for aid for residents outside the Jaitian Capitol of Port au Prince, who, in many cases have not seen any help since the quake over a week ago. Clothing, food, water, baby formula and diapers are badly needed by residents of these small villages that have been totally destroyed and are cut off from most current aid efforts. A truck-load of clothing and other items donated by Rotarians, was presented to Geneva and Yolene to be added to their air-lift aid efforts.
VISITORS AND GUESTS - Also with us today: Pres. Bobs mentoree (is that a word?) Abdal; Geneva's other guest Marie Hall; and BCC student Carmen Aguilar.
Coming Attractions
District 7950 Pre-Pets seminar at White's of Westport, 8:00AM 'til 2:00PM, Saturday, January 30th. An excellent opportunity to gain a lot of information on Rotary and District 7950. Six members have signed up to go along with Pres. Bob and Pres-Elect David. Others are still welcome to join - just let Bob or David know of your interest.
Next Week
TBA - as the saying goes....c'mon in and see.
Odds & Ends
Toni Arsenault announced that she has received her first auto-sign-up Rotary Foundation/Paul Harris commitment...... That honor going to Tom Riley!! Ta Da! Toni's automatic Foundation donation program is an easy and painless way to support the Rotary Foundation and earn Paul Harris credits by weekly/monthly/quarterly or whatever, automatic transfers from your checking account. It works, ask Tom!
Third week winners of the Calendar Raffle were: Rich Medicke, Jane Jacobsen, Dorothy Cox, Frank Faria, Jason Antonio, david Biggs and visitor Marie Hall. Five more winners will be drawn next week including the biggie... $500.00 on the 31st.
Happy $$$'s this week, totalling $120.00, were given to Geneva and Yolene to purchase needed supplies for their Haiti project. More info on this effort can be had by calling 508-846-2913.
And Finally
A man in North Carolina, accused of horse-stealing was saved from conviction by the powerful plea of his lawyer. After his acquittal by the jury, the lawyer took him aside and asked smilingly.. "Honor bright, now, Bill, you did steal that horse, didn't you?" "Now, look a-here Judge," was the reply. "I allers did think I stole that horse. But since I hearn your speech to the jury, I'll be doggoned if I ain't got my doubts about it myself!"
Orren Robbins
GAM Editor