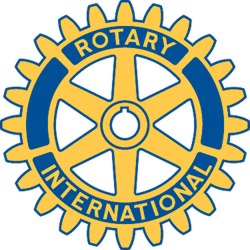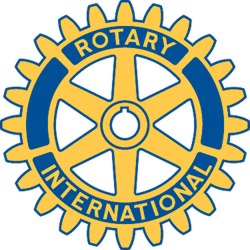 Rotary Club of New Bedford, MA - Weekly GAM
GAM...A nautical term describing the exchange of news between vessels departing from and returning to their ports...
2009
This Week
After a two week hiatus we were back in business, celebrating our Holiday Social with wine and hors d'oeuvres, and our annual Yankee Swap gift exchange.
Pres-Elect David was at the helm, pointing out that Pres Bob had told him that this week's meeting was his "gift", so of course Dave gave it proper recognition. After reading the rules and regs of Yankee Swap, things got under way and ran quite smoothly.
This year's most popular gift seemed to be the Black and Decker flashlight that changed hands several times, ending up with your's truly trading his sweater shaver to Warren in the final moments of the swap. Calendar raffle tickets were also coveted and quickly held onto.
Our special guest today, introduced by Kathy Castro, was Matthew Macedo, New Bedford High School graduating senior who was the final scholarship recipient this year. Matthew finished sixth in his class, and will be attending UMass Amherst studying medicine. Rich Medicke made the presentation of a check in the amount of $1,000.00 to the smiling Matthew. Matthew was accompanied to the meeting by his sister, and by the way, both walked away with Calendar Raffle prize tickets.
Also visiting with husband Alan, was the always welcome Joy Freitas.
And thus endeth the final RCNB meeting of calendar 2009!... Happy New Year!
Next Week
It's back to business all the way with Bob back from vacation and the first drawing of our January Calendar Raffle will be held. Our program will be an opportunity to get to know Pres-Elect David Biggs a bit better, as he will be giving his classification talk. I think you'll find him a very interesting person with quite a background!
Odds & Ends
Board of Directors meeting is scheduled for Tuesday, January 12th - 4:30 PM at Better Community Living. Come along if you need a make-up.
CALENDAR RAFFLE - Still time to sell tickets since the first drawing will not be held until Weds, January 6th, for winners of the first week's prizes. At just a fraction over 32-cents a day, ticket holders have 31 chances to win prizes of $50 value, and the biggie on the last day - $500.00. Don't forget to put ticket owners name/address/phone# or other identifying info on the ticket that goes into the barrel. You've all seen Toni Arsenault's promotion idea.... hope that many of you will pick up on her idea.
And Finally
Friend: "Did you get any replies to your advertisement that 'a lonely maiden sought light and warmth in her life' ?" Spinster: "Yes, two from electric light companies, and one from the gas company."
Orren Robbins
GAM Editor