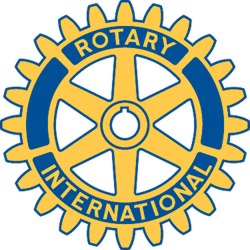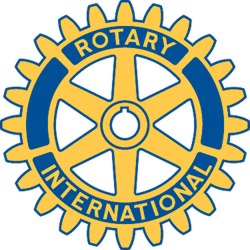 Rotary Club of New Bedford, MA - Weekly GAM
GAM...A nautical term describing the exchange of news between vessels departing from and returning to their ports...
2009
This Week
'Tis the night before Christmas and happily I am
a-work at the computer, and writing the GAM
The stockings are hung by the fireplace again,
for decor, don't 'spect they'll be anything in.
There's no little children, but wife's into bed,
so I got an urge to do writing instead.
Not out on the lawn, but in kitchen there's noise,
as I open a bottle of one of life's joys.
The ice how it tinkles, just see the Scotch melt it;
a sip and a slug, then another, can't help it.
Now warmth like a glow from the just lighted fire
embraces my memory, and I start to tire.
So heck with the GAM, I'm a little bit tight,
Merry Christmas to all, and to all a good night!
Next Week
Weds, December 30th - Holiday social and Yankee Swap with pres-elect Dave at the helm. Don't forget to bring a gift to exchange so that everyone gets into the act.
Odds & Ends
Still need to SELL THOSE CALENDAR RAFFLE TICKETS - Dave Biggs has the extras if you sell out and need more. He will deliver, too, I'm told. First drawings will be held on Weds, January 6th, so all sales need to be wrapped up by then if ticket holders are to have all 31 chances to win.
Roy Nascemento has been approved for membership by the Board, and is hereby posted for the second time. He will be inducted in early january if no objection is filed.
And Finally
Since Political Correctness still seems to be the order of the day, I thought I'd re-run the Holiday Greeting so shamelessly taken from the December 2008 issue of "The American Legion Magazine". Please feel free to use it.
"Best wishes for an environmentally conscious, socially responsible, low-stress, non-addictive, gender-neutral winter solstice holiday, practiced within the most joyous traditions of the religious persuasion of your particular choice, but with respect for the religious persuasion of others who choose to practice their own religion, as well as those who choose not to practice any religion at all. Additionally, a fiscally successful, personally fulfilling and medically uncomplicated recognition of the generally accepted calendar year of 2009, but not without due respect for the calendars of choice of other cultures whose contributions have helped make our society great, without regard to race, creed, color, religion or sexual preference."
(Disclaimer: This greeting is subject to clarification or withdrawal. It implies no promise by the wisher to actually implement any of the wishes for her/himself or others, and no responsibility for any unintended emotional stress that these greetings may bring to those not caught up in the holiday spirit.)
Orren Robbins
GAM Editor