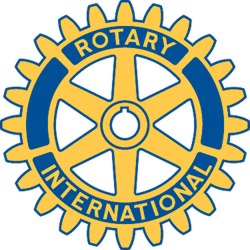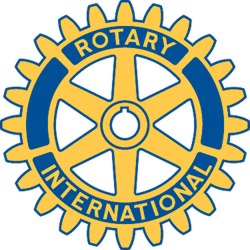 Rotary Club of New Bedford, MA - Weekly GAM
GAM...A nautical term describing the exchange of news between vessels departing from and returning to their ports...
2009
This Week
Wow! When it comes to some community service projects, you just can't beat the Rotary Club of New Bedford. Over thirty Rotarians and guests braved the rainy weather to meet at the Salvation Army HQ and help the Army set up their gymnasium toy store in preparation for the hundreds of needy parents who will be able to give their children a merry Christmas this year. Sort of a "if you want work, make it play" for our members.
Because the Domino's pizza was provided by the Army, the event was also a Million Dollar Meal with each Rotarian's commitment to pay the regular $14.00 luncheon fee going to support the Rotary Founcation. All in all, a very "Rotarian-like" day for RCNB. Pres. Bob was very pleased with the turnout.
GUESTS were Alan's wife, Joy; and Dave Biggs wife, Laurie.
Next Week
Expect a busy day at Weds., December 16th meeting. In addition to wrapping and delivering gifts to the homeless children at Bridge House, it's time to hold the annual nomination of, and voting for, officers and directors for the coming Rotary year, 2010-2011. Pres. Bob reminds us that while he will have a prepared slate, nominations from the floor for positions are also permitted.
..... and a few weeks after..... There will be no meeting on Weds., Dec. 23rd, two days before Christmas. The last Wednesday of the month, Dec. 30th, will be our Holiday Party and "Grinch Game, formerly known as Yankee Swap (I think). Everyone must bring a gift not to exceed $10 in value. Who knows what you might end up taking home after some Grinch grabs that diamond studded bracelet that you just thought you were going to be able to keep???
Odds & Ends
"PLEASE, EVERYONE SELL ALL THE CALENDAR RAFFLE TICKETS THAT YOU CAN!!" That's Pres. Bob's appeal. With only a few days left before the raffle drawing starts, it's important to get sales completed so that each ticket holder gets the full 31 chances to win. Don't forget to put the name and address or phone # on the back of each ticket sold. Putting your name there, too, will help to ensure that the winners are propertly identified and get their prize. Pres. Bob has a supply of tickets if you run out!
The numbers from the bell ringing last Saturday are not ready yet, but hopefully by next week Paula will have that information for us.
And Finally
Guest: "What a pretty name your housekeeper has!"
Hostess: "Oh, that's not her real name. We just call her Dawn because she's always breaking!"
Orren Robbins
GAM Editor