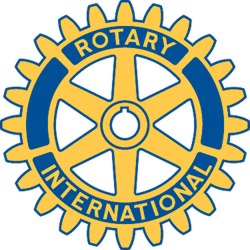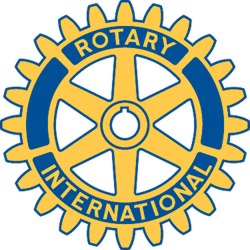 Rotary Club of New Bedford, MA - Weekly GAM
GAM...A nautical term describing the exchange of news between vessels departing from and returning to their ports...
2009
This Week
Surprise! It's a boy! Our meeting this week was a fun-filled "baby shower" event with Michelle Hantman the recipient of gifts and good wishes from fellow Rotarians. We all enjoyed gifts of candy from Sarah, and yummy cake in honor of soon-to-be our newest little Rotarian, Maxson Paul Hantman! Party planners Sarah and Michelle (the other Michelle) had successfully kept the secret, including the fact that Michelle's mom, Maria Neves, would be sitting at a table waiting for her to come in.
Popping another surprise that was welcomed with a hearty round of applause, Pres. Bob happily and proudly announced that vice-president-elect, Jen Costa, had accepted the challenge and will join the team of officers in preparation for the Rotary year 2012-2013 presidency.
Also, Pres. Bob took the opportunity today to present Tom Riley and Better Community Living, a RCNB check in the amount of $500.00. Tom, in a brief (for him) thank you speech, noted that this donation would "have a quality impact on people's lives" through his organization, BCL.
VISITORS AND GUESTS - In addition to Michelle's mom, we were joined by Courtney Kurzweil, Ashley Mastrangelo, and Michael Cantin, members of the UMass Dartmouth Rotaract Club. Thanks to Paula B. for arranging their visit.
Coming Attractions
Don't forget Bell Ringing for the Salvation Army this Saturday, December 5th. If you haven't signed up yet, there's still a place and a time waiting for your helping hand that day. Call Paula Freitas ASAP and she'll find you a spot.
Next Week
Wednesday, December 9th will be our annual Million $$$ Meal work party at the Salvation Army HQ. Rotarians will help set up the Army's gymnasium for their big toy give-away days coming up soon after. We'll be treated to pizza and soft drinks, so it's a M$M and everyone is expected to pay, as usual, since the $$$'s go to the Rotary Foundation.
The followign week, December 16th, we'll be wrapping and delivering gifts to the homeless children at the Bridge House. Time to really get into the Christmas spirit!
Odds & Ends
Pres. Bob made a brief report on Breakfast with Santa, noting that attendance was quite a bit less than previous years, but still a success with lots of children getting to eat out and meet Santa Claus, (who, without his beard, looked much like Jen's husband). Thanks go to Santa, the Veteran's Transitional Housing group, and the YMCA for their support for this annual project.
Sarah announced that the spring Wine Tasting extravaganza is scheduled for Thursday, April 8th, at the Cafe Funchal. Profits this year will be split between Share the Harvest and the Hunger Commision of the United Way. "Save the date" letters will be sent to all known past participants, and a few other interesting twists are planned.
Kristin put in a plug for January's Calendar Raffle project. Tuckets are printed and ready for sale. IMPORTANT!!!! Ticket holders name and address or phone # must be written on the back of tickets sold. Sellers can also include their name so that winners will be sure to receive their prize. Tickets are $9.99 each, and good for 31 chances to win up to $500. They're pretty easy to sell with all that going for them.
Jen and Warren passed out flyers on an Ocean Explorium "Endeavour Expedition" trip to watch the Space Shuttle Endeavour lift off, early in February. Contact Jen at jcosta@oceanarium.org for more info.
And Finally
A farmer was trying to sell a horse. After exercizing it, he exclaimed to the prospective buyer: " Don't you admire his coat?" "Coat's all right", said the prospect, "but I don't care for the pants!"
Orren Robbins
GAM Editor