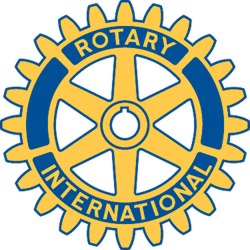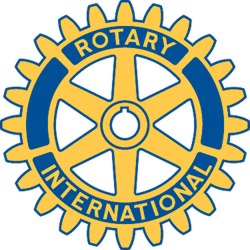 Rotary Club of New Bedford, MA - Weekly GAM
GAM...A nautical term describing the exchange of news between vessels departing from and returning to their ports...
2009
This Week
Wishing you all a happy, healthy, and hearty Thanksgiving Day. May all of your wishes and wants be fullfiled, may your needs and necesities be met, and may your friends and families also be a part of this annual celebration of thanks.
While there is no meeting today, there is much need for Rotary connection. You have read Pres. Bob's and Past-Pres. Sarah's pleas for support of Breakfast with Santa. The calendar has not been helpful for us this November, making it difficult to keep enthusiasm for this important fund-raiser and community exposure event.
If you can't sell breakfast tickets, please buy them yourself so that Sarah can give them to organizations like the YMCA, YWCA, or Child and Family Services who in turn will give them to some of their members/clients who might not be able to spend extra dollars during these difficult times.
Also, if you haven't already signed up to help for the entire event, please plan to stop by the YMCA for a visit on Sunday morning, November 29th, to see the joy that Breakfast with Santa provides for many children and adults, too.
Coming Attractions
Rotary board meeting on Tuesday, December 1st, 4:30 PM at Better Community Living.
Battle of the Bells on Saturday, December 5th. Paula has distributed the schedule but you can still sign up to be a part of this annual community service project. Please, if you find you can not make your scheduled time and place, call a friend and ask them to fill in for you so that all stations are adequately covered.
Decdember 9th will be another Million $$$ Meal at the Salvation Army HQ. This is our long-standing volunteer project helping to set up the toy distribution center. Good pizza, too!!!!
December 16th will be gift wrapping and visit with Santa to the Bridge House.
January Calendar Raffle fund-raiser not too far away. Tickets will be ready for distribution shortly.
Next Week
Meeting on Weds. December 2nd.... Shhhh - it's a surprise!
Odds & Ends
Happy Birthday, Ron Melbourne, 11/24. " Happy Birthday to You, Happy Birthday to You, etc., etc, etc. "
Pres Bob tells us that Geneva has sent him photos of the wonderful gift of medical supplies and equipment being delivered to her Salone Health Care Services project in Sierra Leone. A very wonderful and valuable assist to Geneva's South Africa project given by the Rotary Club of Savannah, Georgia. More to come on this soon.
Rotarians will probably never have a better chance to discover Rotary's founder, Paul Harris, than the December issue of "the rotarian" magazine. A very extensive and interesting look at Paul Harris in the easy to read illustrated comic book style. Better read up on it, there just might be a test???
And Finally
Social worker: "And, what is your name, my good man?" Convict: "99663", was the response. Social worker: "Oh, but that's not your real name is it?" Convict: "Naw, that's only my pen name."
Orren Robbins
GAM Editor