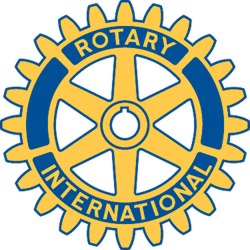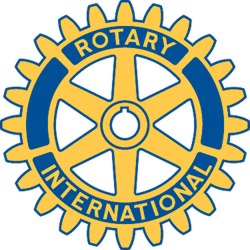 Rotary Club of New Bedford, MA - Weekly GAM
GAM...A nautical term describing the exchange of news between vessels departing and returning from its port...
January 10, 2008
Well, Well, Well,
Our Club finally got back to normal with weekly meetings after an extended hiatus during last year's holidays. 
Yesterday's meeting consisted of the following:
As many of our member's know, yesterday was the infamed day for the Yankee Swap.  The Swap was coordinated perfectly by Alan Freitas and there were many gifts of great interest and some of not so great interest.  All who participated gleaned a certain degree of enjoyment from the event, even if the gift wasn't so great.  Look forward next year to seeing those "not so great gifts" showing up at the Swap again.
As one could imagine there were a number of announcements at yesterday's meeting.  Here goes and read carefully.
Fellowship - 2 Events planned to happen sooner than you think!
Event #1   Alan Freitas is hosting a Patriots Playoff Party at his house this Saturday that will commence at around 6:30 and go until the last member decides to leave.  Good eats are planned for the event and beverages will be available as well.  Look for an email from Al that should be coming today and make sure you respond to the invite.
Event #2   Kathy Castro has made arrangements with the Zeiterion to secure a block of tickets to go see BowFire on February 2nd.  The show will be preceded by a supper at a local restaurant (Kathy mentioned ADEGA, but had not confirmed).  Tickets for the show will be partially underwritten by the Club, (thanks to the Board) and you can expect an expense of about $40 per person for the show and dinner.
Last year about 20 of us did this. Both dinner and Bowfire were spectacular.  Make plans now and get back to Kathy.
Fund Raising
Wine Tasting - April 11, 2008
We are exactly 90 days and a "Wake Up" away from this event.  Stu Lawrence and members of his committee (that means basically all of us) are now working daily toward the event.  Our goal is to exceed last year's ticket sales (363). 
Ten Tickets (price $60 each) were distributed to those in attendance at yesterday's meeting and we are hopeful you will do your best to get them all sold. Granted, some of us do better than others with Tix sold, but try your hardest with 90 days to go. 
Fastest way to sell 10 Tix?  Offer a Business Sponsorship to your place of work or to someone you know.  $500 buys 10 tix along with some Ad recognition.
Other areas where we need your help includes asking local businesses for Gift Certificates or items of value that we can use for the Silent Auction on the nite of the event.  Get them now and we'll be done with that task sooner rather than later.
THIS IS THE BIG ONE! DO YOUR BEST TO MAKE THIS OUR BEST YEAR EVER!
Notes Yesterday from the Pres.
Did you know that in the past Six Months, your Rotary Club disbursed over $15,000 to deserving projects and individuals in the New Bedford Community.  We also donated in excess of 375 Volunteer hours cumulatively that is equal in value to what we disbursed.  Isn't that great?  Keep up the good work and thanks for all you have done for your Club.
See ya next week
Pres. Jim